"Women of Peace, Heart to Heart"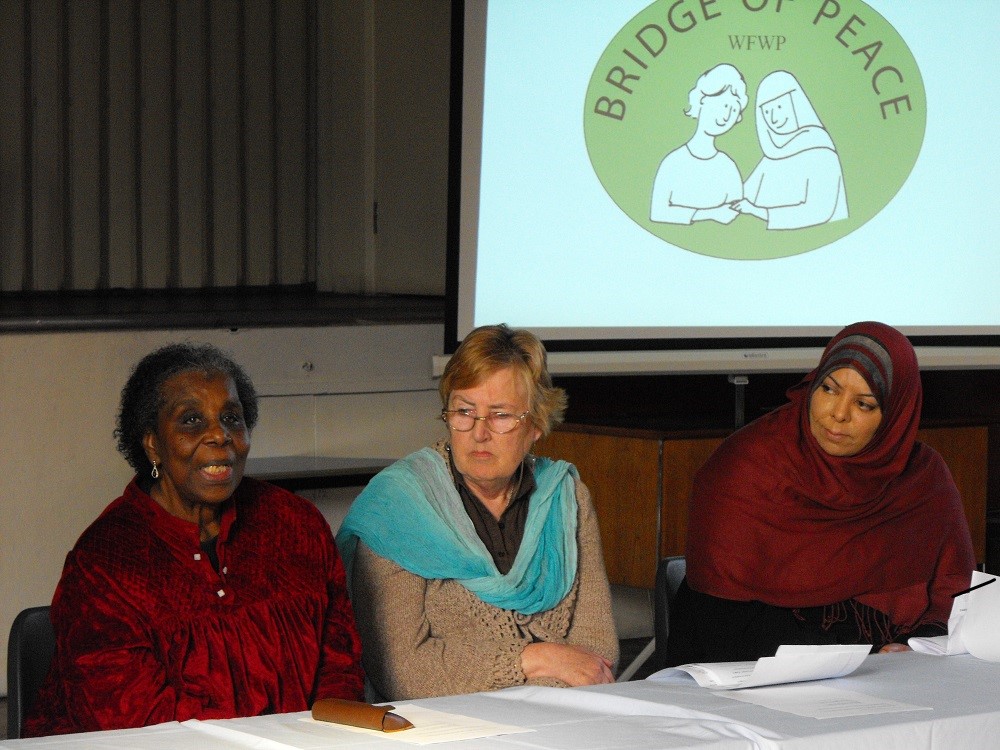 On Saturday 21st March, the Watford Bridge of Peace (BoP) celebrated its 6th anniversary at the Multi Cultural Community Centre (MCCC). Many ladies of the original Bridge of Peace between Christians and Muslims were present that afternoon together with those who joined later on from other communities around Watford.
Three of our Peace sisters gave the most profound and uplifting talks on "Women of Peace, Heart to Heart". Syeda from the Al-Zahra Islamic Centre, Gillian from St Michael and All Angels CoE and Iris founder and member of the Watford African Caribbean Association and community activist. All spoke eloquently and encouraged us to promote peace in our life, our family and communities.
Here are just a few points that were given on the topic: Syeda told us about escaping the "rat race" and reflecting on the deeper meaning of life, "the ripple effect" in which we are all connected and even a simple smile is an act of charity according to Islam - an act of peace that can go a long way.
Gillian spoke about the importance of prayer and connecting to the Divine to find peace. She suggested that we start a prayer network praying for each other or events.
Iris made us understand the link between love and peace. There is no peace without communicating with each other, respecting, understanding and loving each other. Love and peace go hand in hand and cannot be separated from each other as Mother Theresa demonstrated in her life and in this quote: "All works of Peace are works of Love".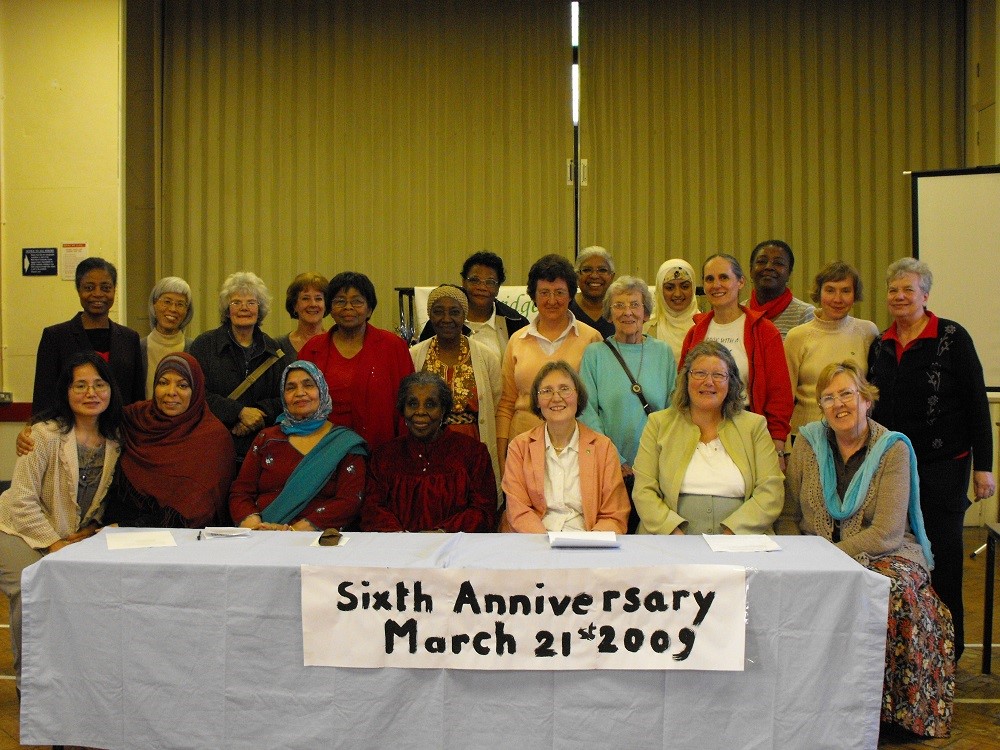 After the talks and the song "Make me a channel of your Peace", Cll Janet Baddeley cut the anniversary cake and said a few words on behalf of the Mayor who could not come. Following a short break for refreshments we came back together to discuss in small groups the topic of the day and also suggestions for future projects.
Besides the prayer network initiative, we decided to make another Peace Blanket, go back to visit St Albans Cathedral and have a fundraising event in the summer to support a local charity.
We concluded the afternoon with Tina Coombs making announcements about WFWP coming events mainly the AGM and we invited everyone to meet again at the Colosseum for the Watford Celebration on Bank Holiday Monday May 25th where the BoP will have a stall and hold a Bridge of Peace ceremony.
21/03/2009
To return to the Talks page: Click here.