Women, Mother and Family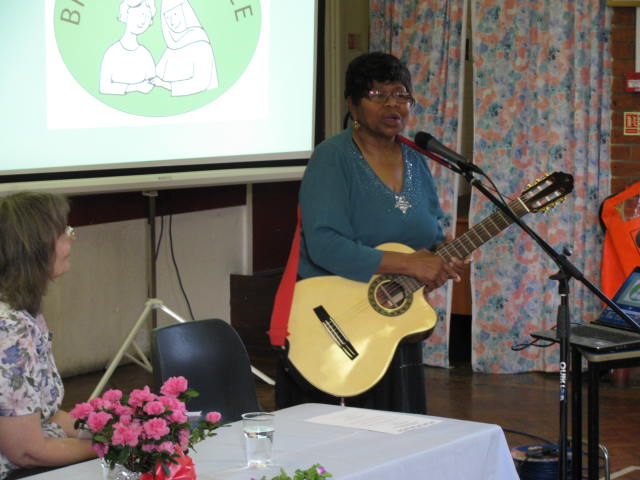 On Sunday, 27th March, the Watford Bridge of Peace celebrated its 8th anniversary at the Multi-Cultural Community Centre in Watford. We started the afternoon with one minute of silence sending our love and prayers to all the victims in countries recently afflicted by wars or natural disasters. Around 40 ladies from the various Watford communities including Pakistani, Malaysian, Japanese, European and Eastern European, British, African Caribbean and more came together and discussed a common topic of interest and significance: "Women, Mother and Family".
After a short Power Point presentation about the Watford Bridge of Peace's activities, Mrs Mitty Tohma, president of WFWP UK, reported on the meeting that took place at the House of Lords in early March, commemorating the centenary anniversary of Women's International Day. Eminent speakers had given presentations on the status of women today and the need to improve women's human rights all over the world. Our Peace sister Phyllis delighted us with some beautiful songs.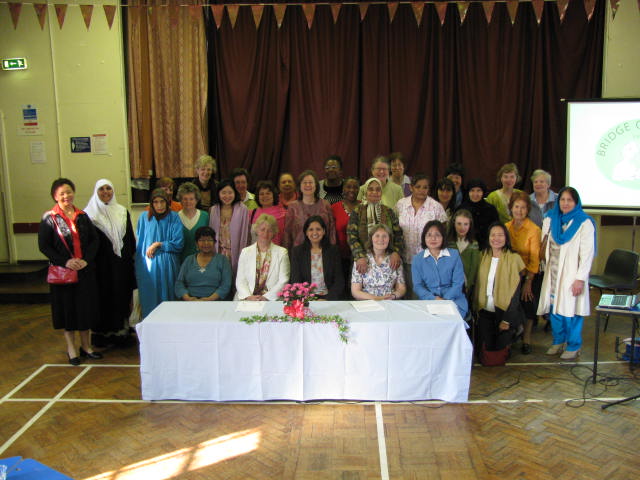 Unfortunately due to an emergency, our main speaker Mrs June Darby, couldn't be with us and Mrs Christa Rennie conveyed her written speech. Mrs June Darby, a retired teacher and social worker involved in youth delinquency and family's issues spoke about "Women, Mother and Family" emphasizing the value of the family and the significant role of the mother. She also mentioned her wish for more women to come forward and offer their contributions in resolving issues in our society. "Men have been mostly dominating world affairs until today. Considering that women count for half of the world's population, isn't it appropriate and time for women today to offer their feminine qualities in dealing and working out our society's problems?"
After a short break for refreshments, the ladies discussed in small groups the topic of the afternoon. Chikako gave an appeal for those who suffered from the earthquake tsunami in Japan stressing the power of prayer in alleviating the suffering of the victims. Chikako gave an origami crane to everyone to remind us to think and pray for Japan. We also sold recipe books published by our WFWP sisters in Scotland and raised £80.00 which will be donated to the Japanese Red Cross.
We all enjoyed a wonderful afternoon together. Despite our various backgrounds, we joined together in heart sharing the same experience and concern as women and mothers. We plan to organise a fundraising event for Japan and we would like our next talk to be on "Women in responsible position". We are also planning to host a Bridge of Peace ceremony at the Watford Celebration on Bank Holiday Monday 30th May.
27/03/2011
To return to the Talks page: Click here.