'Ambassador for Peace Award'
Celebrating the 1st anniversary of the Watford Bridge of Peace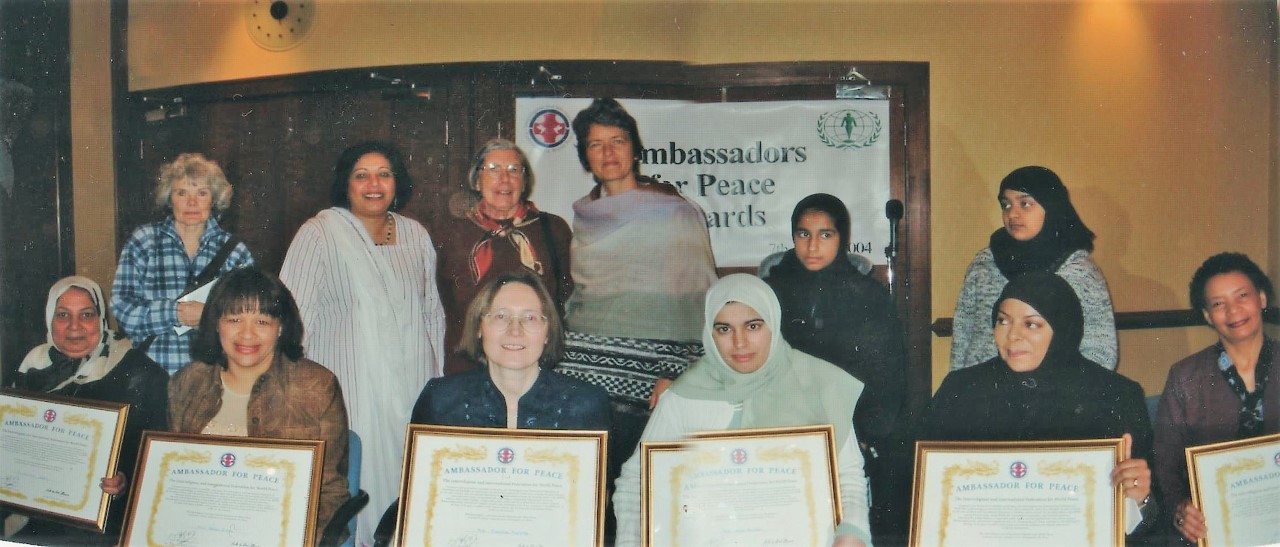 On the occasion of the first anniversary of the Watford Bridge of Peace between Christian and Muslim women, 'Ambassador for Peace awards' were given to some of the Peace sisters and exemplary members of the community in Watford and elsewhere.
The event took place at the Moat Hotel in Watford on March 7th. The room was packed with more than 50 people. The afternoon started with an introduction to the inspiring work and achievements of IIFWP, IIPC and the Middle East Peace Initiative. A very moving film about the peace rallies in Israel/Palestine touched everyone present. The event was very successful. There was a very wonderful atmosphere, celebrating the achievement of all those amazing people. Fifteen people received the 'Ambassador for Peace award' among them 10 were from Watford. The Mayor of Watford was among the award recipients. Unfortunately being out of the country she could not be present but had send a representative Councillor to receive her award. Very inspired by the occasion, the councillor asked to be kept informed about future events. Another recipient among the awardees was the head of the Neasden Temple, one of the largest Hindu temple outside India. We concluded the afternoon by taking photos of the newly appointed Ambassadors for Peace and continued networking over refreshments.
07/05/2004
To return to the Sisterhood page: Click here.