Family Fun Day
In aid of Great Ormond Street Hospital Charity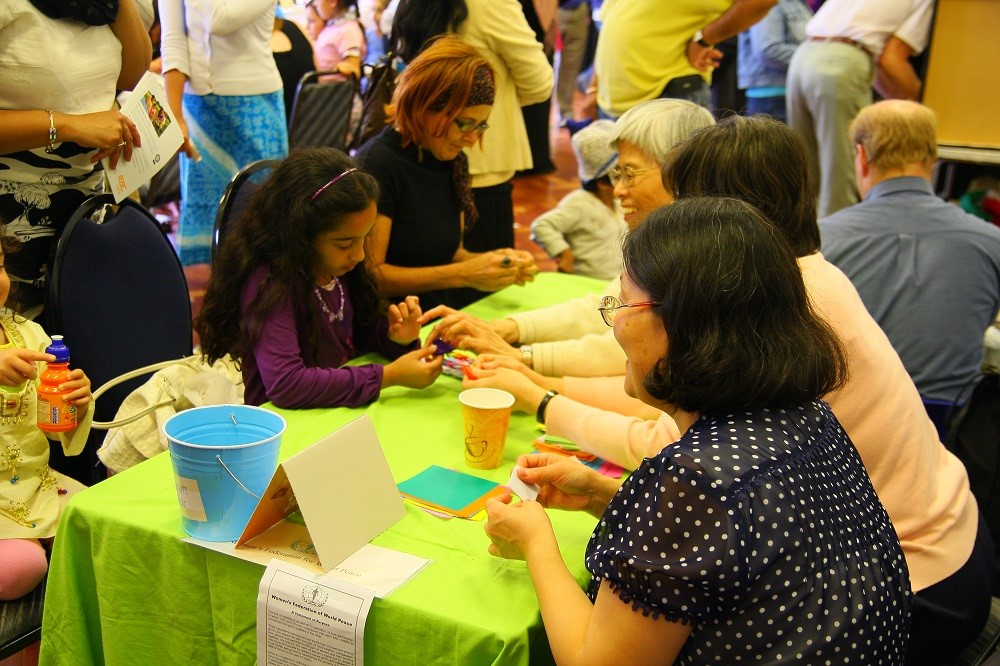 Inspired by last summer's successful charity event for the victims of the floods in Hull, the Muslim Awareness Forum (MAF) took the initiative to organise this summer a Family Fun Day to support Great Ormond Street Hospital. Many families in Watford have benefited from this highly regarded children's hospital. The Muslim women of MAF had helped us last year manning food and beauty treatments stalls. This time, they were the main organizer and were asking for our help. They also wanted us to help them invite all communities in Watford which we did.
The Charity event took place on Sunday August 10 at the same venue than last year: the Holywell Community Centre in Watford. There were activities for children and various stalls outside but because the weather wasn't that great most of the people came inside the main hall making it quite a crowded place. The Watford Bridge of Peace took care of 4 stalls on the day: the drinks and cakes stall, 2 crafts stalls one where children could make best wishes cards for the children at the hospital and another where people could learn to make origami birds. We also manned a bric a brac stall organised by our volunteers. The Mayor came at the end of the afternoon to draw the raffle and congratulated everyone for their dedicated efforts to raise funds for the children's hospital. The Watford Bridge of Peace managed to raise £250.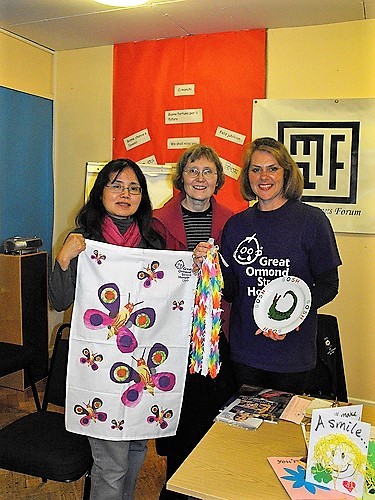 A representative of Great Ormond Street Children's hospital came to Watford later on to receive the cheque of the money raised: £1,100. The Mayor was present and all those who helped on the day. The Bridge of Peace also gave as a gesture of good wishes the chain of paper birds and cards the children had made for the children at the hospital.
We are grateful to all the ladies of the Bridge of Peace and their families who came and volunteered on the day. It was wonderful to work together with the Muslim women and come together in our effort to support and acknowledge all the good work the hospital is doing taking care of so many very sick children.
10/08/2008
To return to the Sisterhood page: Click here.